The 2021 Land Rover Discovery is here with a new 48V Mild Hybrid Electric Vehicle (Powertrain) and a few feature upgrades. The seven-seater SUV gets a new straight six-cylinder Ingenium Petrol and Diesel engine with hybrid technology, a Pivi Pro Infotainment system, subtle design upgrades, PM2.5 air filter, and much more.
Land Rover Discovery is one of the best SUVs in the world and has been on the roads for about 30 years. The SUV has always dominated the segment with its powerful performance, comfortable ride, premium and spacious interior, and overall luxurious appeal.
Now with its new hybrid powertrain, it'll be low-emission as well as a fuel-efficient SUV.
Let's explore the new Discovery a bit more.
Also Read: Range Rover Gets New Mild Hybrid Diesel And PHEV Petrol Variants
2021 Land Rover Discovery
48V Mild Hybrid Powertrain
The new Discovery is available in four different engine options, including both petrol and diesel. While three out of four engines are hybrid, it's also available with one non-hybrid petrol-only option.
Here's an elaborate list of engine line-ups for the new Discovery.
Engine Type
Engine Configuration
Power Output
P300
2.0-litre four-cylinder

Petrol

295.8 BHP and 400 Nm of Torque
P360
3.0-liter six-cylinder MHEV

Petrol

355 BHP and 500 Nm of Torque
D250
3.0-liter six-cylinder MHEV

Diesel

245.5 BHP and 570 Nm of Torque
D300
3.0-liter six-cylinder MHEV

Diesel

295.8 BHP and 650 Nm of Torque
The new D250 and D300 in-line six cylinders engine have replaced the previously used SDV4 and SDV6 V-type engines. The new Ingenium Diesel engines are made up of lightweight aluminum with a low friction design.
In addition, 2021 Land Rover Discovery is the first SUV to have RDE2-certified and Euro 6d-Final-compliant diesel engines.
Design Improvement
The 2021 Discovery features new LED headlights with daytime running lights. Additionally, there's a revised front bumper and new side vents that enhance its sporty look. On the rear, the automaker incorporated new signature LED lights integrated with a new gloss (glass?) back panel.
Furthermore, there's a new set of 20 and 22-inch wheels. There are subtle yet meaningful changes that imperceptibly make the car look better than ever before.
Gerry Mcgovern, Chief Creative Officer, Jaguar Land Rover said, "New Discovery is a beautifully proportioned and sophisticated premium SUV. This compelling and versatile vehicle has been refined in every detail, enhancing its characterful exterior and hugely versatile interior to ensure the Discovery maintains its position as the most capable and family-friendly full-size SUV in the world."
Tech Upgrades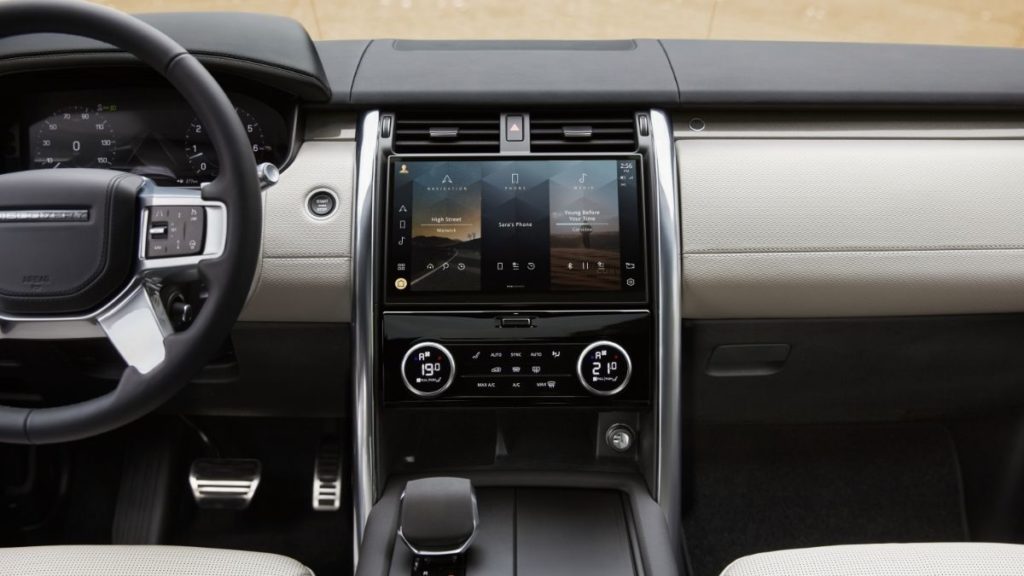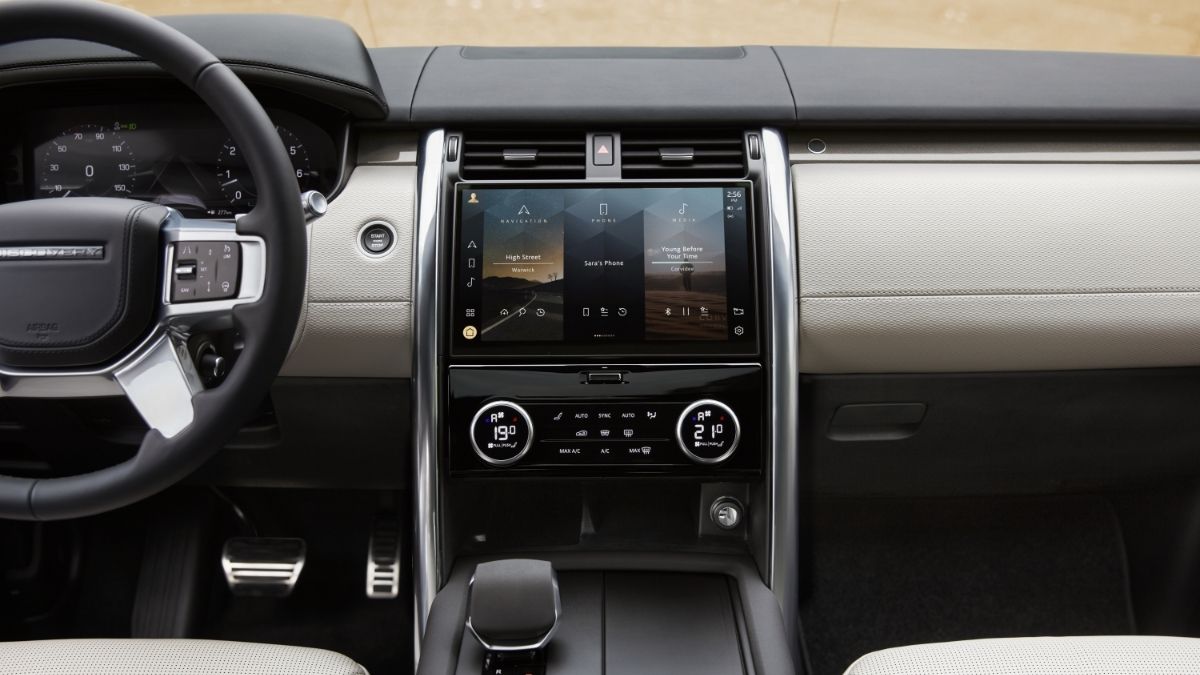 The SUV maker has completely redesigned the center console of the new Discovery. It received a Pivi Pro infotainment system with an 11.4-inch HD touchscreen, which is almost 48% wider than before.
There's another 12.3-inch multi-informational interactive driver display that contributes to a better riding experience. It's also equipped with advanced connectivity features with Software Over The Updates.
Apart from this, the automaker introduced a PM2.5 filter for healthy and clean air inside the cabin.
In short, the 2021 Land Rover Discovery is smarter, faster and connected better than its previous generation models.
If we talk about the prices, then it starts with £53,655 in the UK. The prices can vary depending on the region.
Source: Land Rover Press Release
The post 2021 Land Rover Discovery Gets 48V Mild Hybrid And Tech Upgrades appeared first on Fossbytes.