Wearables brand Fitbit has launched one of its most advanced smartwatches– the Fitbit Sense that comes with electrodermal activity (EDA) to measure stress along with a heart rate tracker, ECG and skin temperature sensor. The company has also launched the Versa 3 and Inspire 2 wearables in India as well.
The Fitbit Sense is priced at Rs 34,999 while the Versa 3 and Inspire 2 costs Rs 26,499 and Rs 10,999.
The Fitbit Sense comes with a free six-month trial of Fitbit Premium plans to help track key trends in your health and wellbeing, like heart rate variability (HRV), breathing rate, and SpO2.
One of the key features of the Fitbit Sense is the EDA sensor. The new EDA sensor on Fitbit Sense measures electrodermal activity responses. Using the EDA Scan app, you need to place your palm over the face of the device to detect small electrical changes in the sweat level of your skin. Measuring your EDA responses can help you understand your body's response to stressors and help you manage your stress.
Fitbit's new Stress Management Score calculates how the body is responding to stress based on your heart rate, sleep and activity level data. Available with Fitbit Sense, it can be found in the new stress management tile in the Fitbit app. Ranging from 1-100, with a higher score indicating your body is showing fewer physical signs of stress, the score is coupled with recommendations to better manage stress, like breathing exercises and other mindfulness tools.
Fitbit Premium members will get a detailed breakdown on how the score is calculated, which consists of over 10 biometric inputs, including exertion balance (impact of activity), responsiveness (heart rate, heart rate variability and electrodermal activity from the EDA Scan app), and sleep patterns (sleep quality).
Fitbit Sense is the company's first device with an ECG app to assess your heart rhythm for signs of atrial fibrillation (AFib). Fitbit Sense can detect and send a notification if your heart rate is outside your thresholds.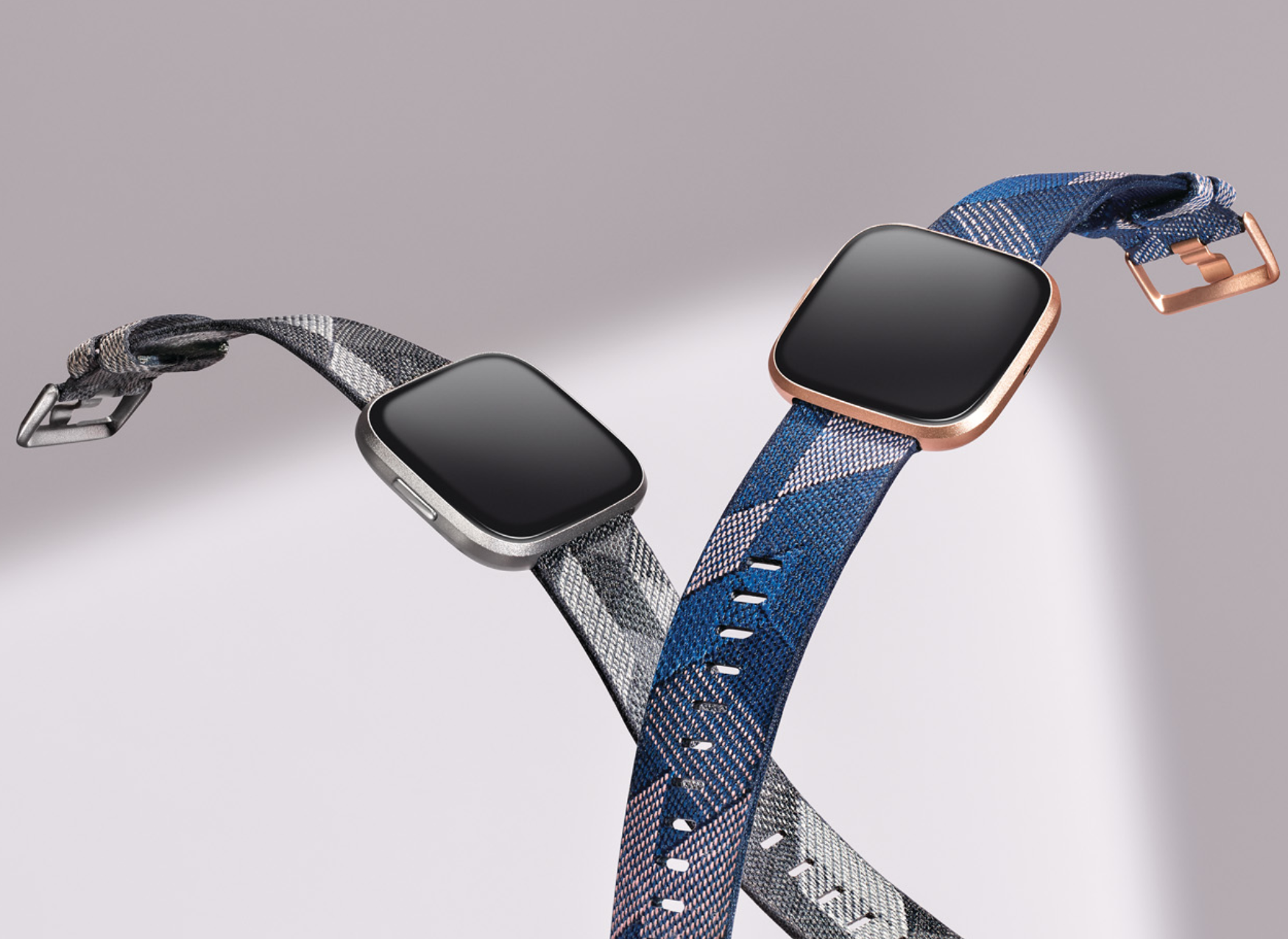 Fitbit has also launched the Fitbit Versa 3 with new health, fitness features. It offers on-device GPS, in-app workout intensity map, enhanced PurePulse 2.0 technology, and Active Zone Minutes. Fitbit Versa 3 comes with a built-in speaker and microphone to take quick phone calls, send calls to voicemail and adjust call volume. You also have a choice of voice assistants with the addition of Google Assistant alongside Amazon Alexa Built-in.
For the first time, both Fitbit Versa 3 and Fitbit Sense will utilize the same magnetic charger.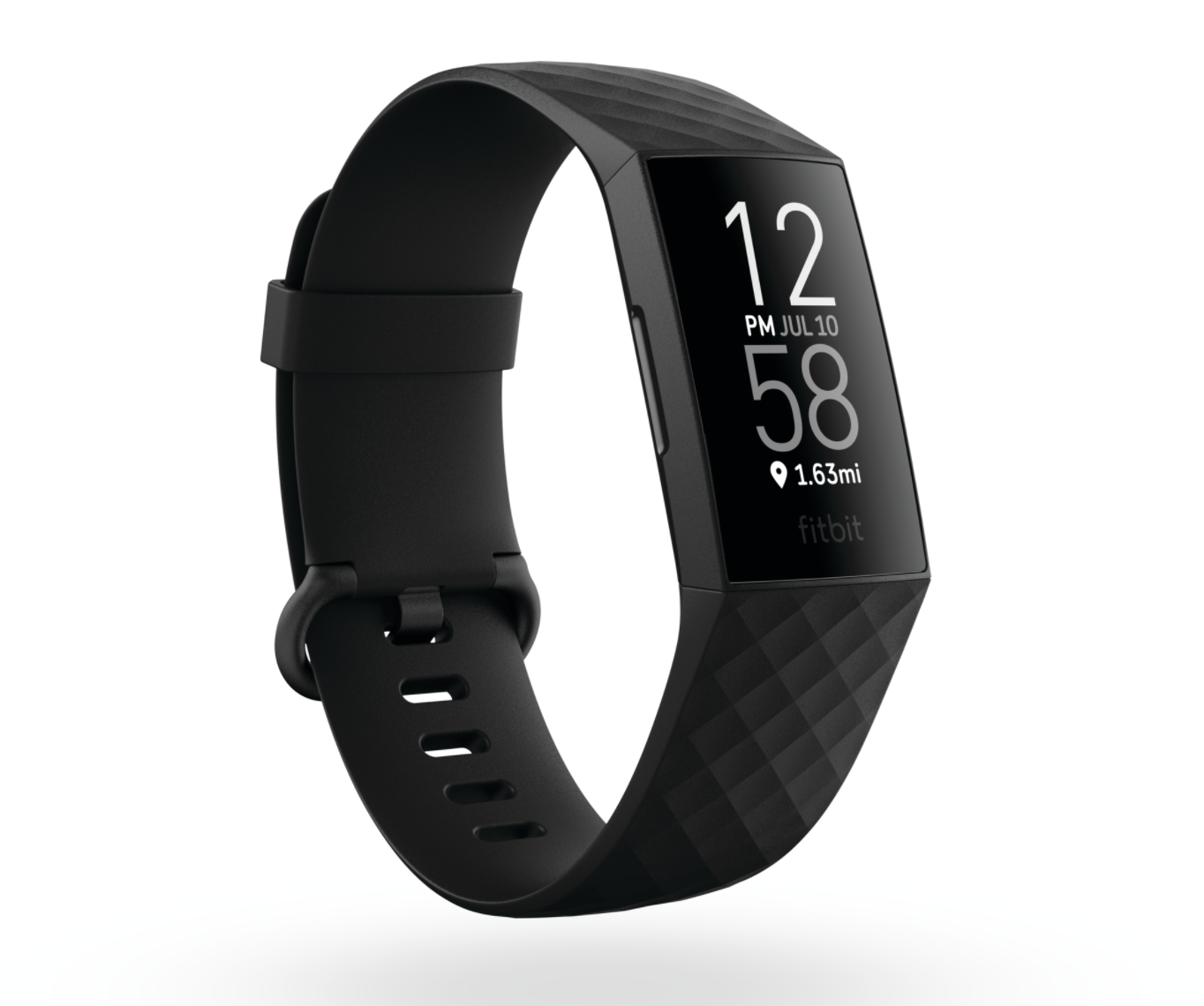 Fitbit Inspire 2 adds advanced features like Active Zone Minutes, new design, more vibrant screen with up to 10 days battery life. This fitness tracker offers over 20 goal-based exercise modes, advanced sleep tools, 24/7 heart rate tracking, menstrual health tracking, and see your food and hydration intake, along with your weight, all with daily encouragement right on your wrist.