It's official: the OnePlus 8T is landing on October 14. The company has now confirmed the name, the date and – exclusively to TechRadar – details on the OnePlus 8T display.
Despite that date being close, we haven't heard huge amounts about the phone yet, and this may be the fault of the OnePlus Nord: the affordable 5G phone certainly stole the spotlight when it launched months ago, and people now seem more excited for a rumored Nord Lite, or a global launch for the Nord (which only came to Europe and India) rather than the assumedly pricier OnePlus 8T.
Still, now that there's a confirmed announcement date for the OnePlus 8T, and we've got details on its screen, it's likely that the company will continue teasing the phone, so expect to hear more ahead of October 14.
Other phones we expect to see in 2020:
The OnePlus 8T will be an upgraded version of the OnePlus 8 from earlier in the year – in general the OnePlus T series consists of phones that are minor upgrades from the non-T devices.
We could speculate until the end of time (or until the next OnePlus T phone is released), but that won't achieve anything – instead, we've made this article to collect all the rumors and news that do exist surrounding the phone, and also chart our wish-list of what we want to see in the new device.
Until recently OnePlus was known for releasing 'flagship-killer' phones that rivaled top-end handsets in everything but price. Since the OnePlus 7 phones, however, handsets from the company are now looking increasingly premium in terms of price, as well as specs.
The 'T' range of OnePlus phones tend to be incremental upgrades on that year's non-T handsets, adding in more recent tech but not exactly re-inventing the brand. We'd expect that to be the case with the OnePlus 8T phones, with OnePlus tweaking and improving the OnePlus 8 devices without overhauling them.
We say 'we'd expect' since we haven't heard much about the phones just yet, but some rumors are starting to roll in, and you'll find them below. Before the inevitable cascade of leaks and news begins, we've also come up with a list of what we're hoping to see in the 8T phones.
Latest update: OnePlus has confirmed that there won't be a OnePlus 8T Pro and that the OnePlus 8T will run Android 11 out of the box. We've also been given a sneak preview of the camera module.
Cut to the chase
What is it: An incremental update on the OnePlus 8
When is it out: Being announced on October 14
How much will it cost: At least $699 / £599 (around AU$1,100)
OnePlus 8T release date and price
OnePlus has now confirmed that the OnePlus 8T will be announced on Wednesday, October 14. The launch will be livestreamed online and you can tune in at 7am PT / 10am ET / 3pm BST, or 1am AEDT on Thursday 15.
The company also confirmed the OnePlus 8T name in the same breath, and has since confirmed that we won't see a OnePlus 8T Pro land alongside it.
In terms of price, that's a question mark. One leak points to a price of €599 (around $700, £550, AU$980) for a model with 8GB of RAM and 128GB of storage, and €699 (roughly $820, £640, AU$1,150) for 12GB of RAM and 256GB of storage.
However, that's at odds with another leak, which suggests €799 (roughly $940, £730, AU$1,300) for a version with 8GB of RAM and 128GB of storage, and €899 (around $1,050, £830, AU$1,470) for 12GB of RAM and 256GB of storage.
We don't know if the OnePlus 8T will come to Australia, as the OnePlus 8 hasn't at the time of writing, but the company has said it plans to release the OnePlus 8 there at some stage, and it has released phones in Australia in the past.
OnePlus 8T display
TechRadar has exclusively revealed a range of details on the OnePlus 8T display, including an improved refresh rate over its predecessor and an increase in brightness.
OnePlus CEO Pete Lau confirmed to TechRadar than the OnePlus 8T will have a 6.55-inch display featuring a 2.5D flexible panel, 120Hz refresh rate, 100% DCI-P3 color space and a max brightness of 1,100 nits.
The OnePlus 8T also has a 91.9% screen-to-body ratio, which means it'll have slimmer bezels than the 8 Pro (90.8%), 8 (88.7%) and Nord (86.7%) devices it's already launched this year.
OnePlus 8T battery
OnePlus has also confirmed that the OnePlus 8T will have a 4,500mAh battery with 65W fast charging.
That's up from just 30W on its predecessor, and apparently means it can charge to full in only 39 minutes, and get to 58% in just 15 minutes. It's a revelation that's not super surprising, as it had previously been rumored.
OnePlus 8T news, rumors and leaks
We may have had our first look at the OnePlus 8T, as an image of the phone – which you can see below – was reportedly found in a new software beta on the OnePlus 8.
The image shows a phone that looks a lot like the OnePlus 8, but with a seemingly flat screen, slightly smaller bezels, and a possibly smaller punch-hole for the camera.
As for specs, OnePlus has now confirmed that the OnePlus 8T will run Android 11 out of the box – and that it will be the first non-Google "global smartphone" to do so. Its take on Android 11 will of course be overlaid with the company's OxygenOS 11 customizations.
One key thing we don't know about the OnePlus 8T at this point is what chipset it will have, but we can take a good guess. 
The OnePlus 7T used the Snapdragon 855 Plus chipset, a slightly better version of the Snapdragon 855 that the OnePlus 7 used, and Qualcomm, which makes Snapdragon chipsets, has now introduced the Snapdragon 865 Plus, which we have already seen come out in phones like the Asus ROG 3 and Zenfone 7 Pro.
So it's likely, but not certain, that the OnePlus 8T will pack this more advanced chipset, rather than the Snapdragon 865 found in the OnePlus 8.
A benchmark seemingly for the phone has emerged, but it hasn't cleared things up much as the chipset is listed as 'kona' which is an industry codename that could be used for either the Snapdragon 865 or 865 Plus. However, it does mention 8GB of RAM too, which is the minimum we'd expect, and the scores achieved are similar to those of the OnePlus 8 range.
So if this benchmark is right then the OnePlus 8T might not be much of an upgrade.
Another leak suggests a number of OnePlus 8T specs (Snapdragon 865 Plus, 8GB RAM, 128GB of storage) and a quad rear camera – potentially adding a 'portrait lens' to the OnePlus 8's main, ultra-wide, and macro cameras.
There's lots of evidence for that Snapdragon 865 Plus then, but an Amazon listing points to the standard 865 instead. The listing also includes an image, which you can see below and which matches the one above.
OnePlus 8T 5GDimensions: 160.7 x 74.1 x 8.4mm Weight: 188 grams#OnePlus8T https://t.co/6b19vl3mHmSeptember 22, 2020
It also includes other specs, such as a quad-lens rear camera with 48MP, 16MP, 5MP, and 2MP sensors, a 16MP front camera, 8GB or 12GB of RAM, 128GB or 256GB of storage, and Aquamarine Green and Lunar Silver colors.
We may have been given a sneak preview of how that camera array is going to look, courtesy of a case maker.
One thing there won't be is a OnePlus 8T Pro, as the company has now confirmed as much. This follows rumors of the same, though oddly a leak, seemingly from OnePlus itself, name-dropped the phone.
The other big news surrounding the OnePlus 8T is that there might not be a McLaren Edition phone, despite previous OnePlus T handsets having such a phone. This is because it seems OnePlus is no longer a McLaren sponsor, making it unlikely the two brands will continue their smartphone co-operation.
OnePlus 8T: what we want to see
Here's our wish-list for improvements we want the OnePlus 8T to make over this year's non-T devices, and other phones in general, based on the current OnePlus devices and the phones the 8T series will be competing with.
An affordable variant
The OnePlus 7 was arguably the last truly 'affordable' OnePlus phone, and price creep in the last few years has resulted in the phones coming closer to flagships from the likes of Apple and Samsung in terms of cost.
That means OnePlus fans who don't want to break the bank have been left out in the cold a bit. We'd like to see OnePlus launch a phone that costs a lot less than its current models, but without sacrificing too much in terms of specs and features.
It's been rumored for a while that the company actually is doing just that, and the OnePlus Z, which could also be called the OnePlus 8 Lite, is the rumored handset that will address this pricing issue. Could it actually be a OnePlus 8T Lite instead?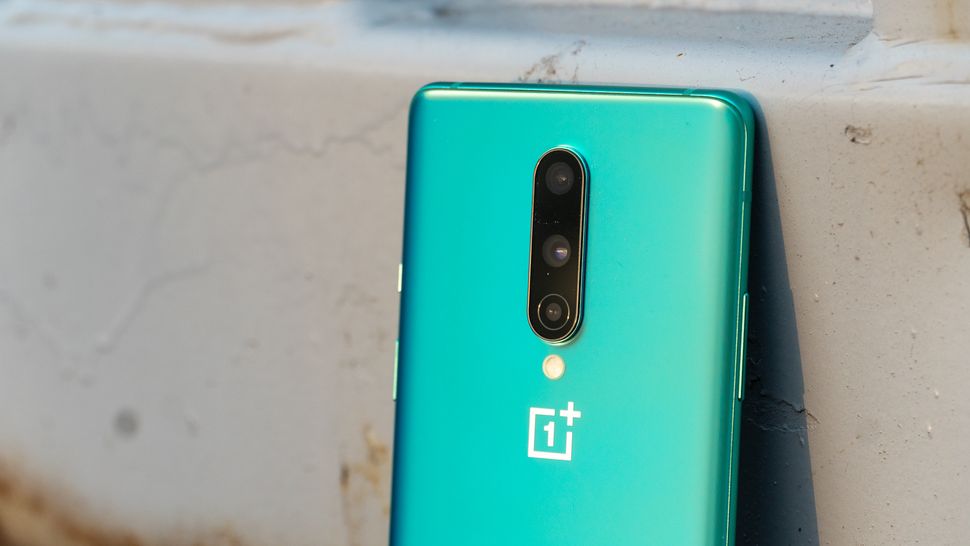 A telephoto lens
The OnePlus 8 had a glaring absence in its camera department, in the lack of a telephoto lens – in fact, the non-Pro OnePlus phones consistently miss out on the zoom-photography tech.
OnePlus appears to think that people prefer ultra-wide and macro lenses to telephoto, but we'd disagree. The ability to take a good picture from far away, or choose your own framing without having to physically move, can be as useful as those other options, and arguable more so.
If OnePlus wants to seriously compete with its close rival Oppo (which puts out rather similar phones, and is owned by the same parent company) it's going to have to contend with Oppo's camera tech.
Oppo puts out arguably superior camera phones, thanks in part to its bespoke zoom technology (the Oppo Reno 10x Zoom was literally named after this tech), and in order to compete, OnePlus needs to take its phones' camera specs seriously.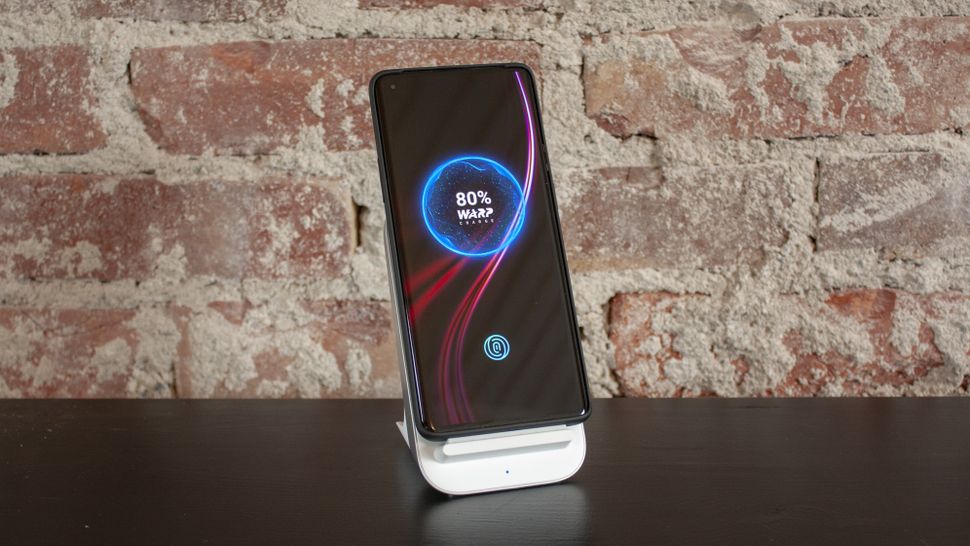 Wireless charging in all models
One of the surprise features of the OnePlus 8 Pro was wireless charging – the company had previously foregone this feature, and the OnePlus 8 Pro was its first phone to come with it.
The OnePlus 8 didn't though, and we'd argue that as wireless charging pads find there way into more and more homes, it's about time that non-Pro OnePlus phones got the tech too.
If OnePlus still wanted to preserve some distinction between the 'basic' and Pro phones, it could have the latter support faster wireless charging, but we'd still like to see some wireless capability in the OnePlus 8T.
A pop-up camera in the Pro
The OnePlus 7 Pro and 7T Pro both housed their front-facing cameras in pop-up modules that were hidden away when you weren't using them – this ensured the phones had unbroken, full-body screens, and gave the devices a novelty factor too.
This feature was ditched for the OnePlus 8 and 8 Pro, however, with both phones have 'punch-hole' cutouts in the screen instead. 
This change is understandable – pop-up mechanisms take up a lot of internal space, and are more prone to breaking than non-moving parts, but pop-ups are also pretty cool, and allow the screen to remain unbroken by cut-outs.
We'd love the OnePlus 8T Pro to bring the pop-up back, and give us back that that full-screen experience – even if it meant making the phone a little heavier or thicker.
120Hz refresh rates all around
The OnePlus 8 Pro had a screen with a 120Hz maximum refresh rate, twice that of the 'standard' 60Hz typically found on phones. Higher refresh rates mean a smoother experience when navigating menus, and many flagships in 2020 use the tech.
The OnePlus 8 didn't have a 120Hz screen though, instead packing the same 90Hz that the OnePlus 7T phones and OnePlus 7 Pro had. This isn't the end of the world, but given that screen refresh rate is one of the key differentiating factors between smartphones in 2020, we'd like to see the tech on both devices to keep the OnePlus 8T phones competitive.
OnePlus was one of the first companies to introduce faster screen refresh rates in early 2019, and it'd be great if the company was the first to make an affordable phone with 120Hz too, to show that it's still got some of those 'flagship-killer' instincts.