Some OnePlus Nord users have taken to online forums to highlight a software issue that is causing their phones to do a 'factory reset' on its own. Due to this issue, people are losing whatever data they have on their new OnePlus Nord smartphone. As per a report by
Android Police
, few of the affected users mentioned that their OnePlus Nord "felt warm" in their trouser pockets and when they took it out, they noticed that their device was doing a factory reset on its own.
"My new One Plus Nord had been forced to auto factory reset without my instruction. After a few days, it happened again with these issues as shown in the photos below without my instruction. Photo developer of ONE PLUS , please take this issue seriously as it is really disappointing, please quickly resolve this problem," said one of the affected users on the OnePlus forum.
"Same thing happened to my wife's brand new phone today after less than 1 week of usage. Hopefully a fix will be released promptly. Meanwhile, the phone went straight back to its box," added another user.
OnePlus is yet to officially acknowledge this issue and offer a solution. It is highly likely that the may be some bug in select OnePlus devices that may be triggering the factory reset option.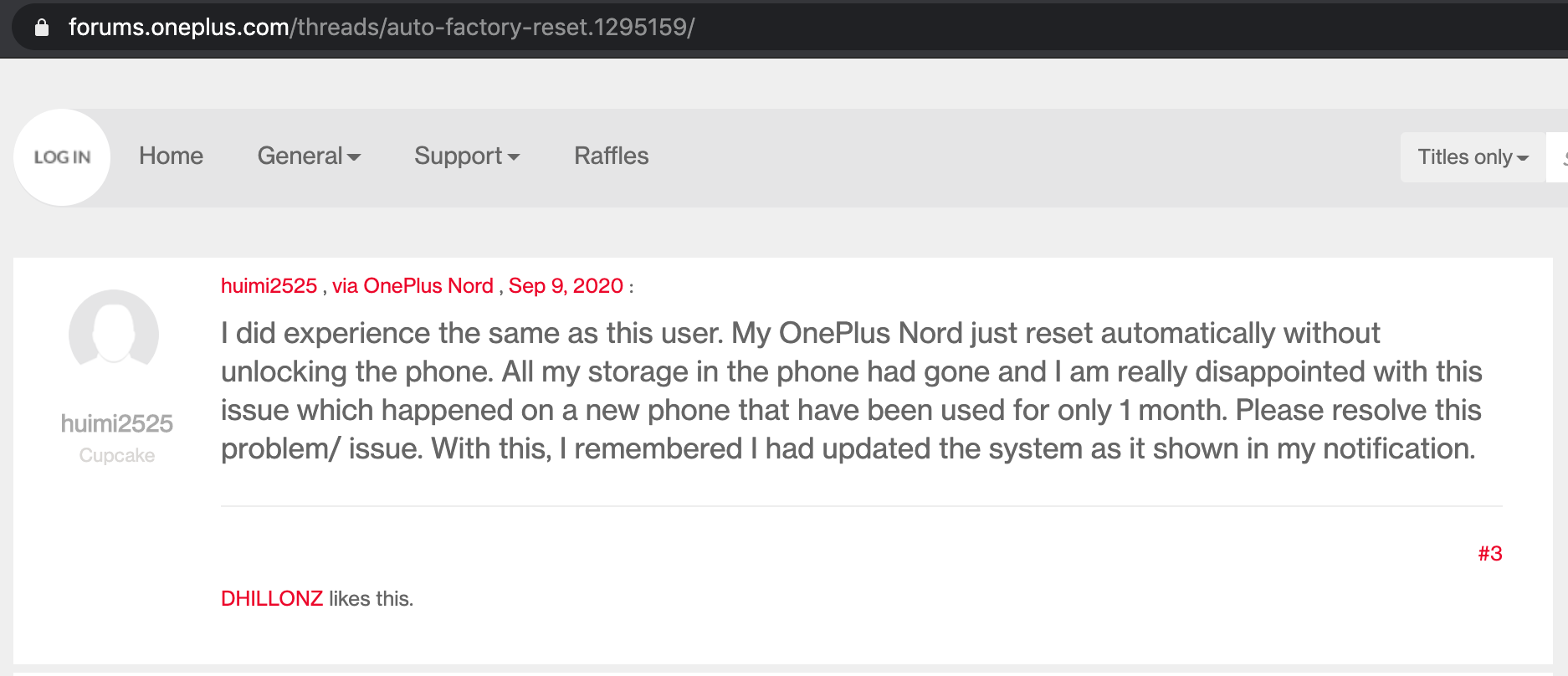 "I was driving and my phone was in pocket. when I move out phone from pocket phone was auto factory reset without any of my command in locked mode . it wiped out all my data. i was not expecting this kind of bug from one plus. such a pathetic service by one plus," explained another OnePlus Nord user on the forum.
Meanwhile, if you are using a OnePlus Nord smartphone, it may be a good idea to keep a backup of all photos and data that is generated using your device as long as OnePlus doesn't issue a fix.